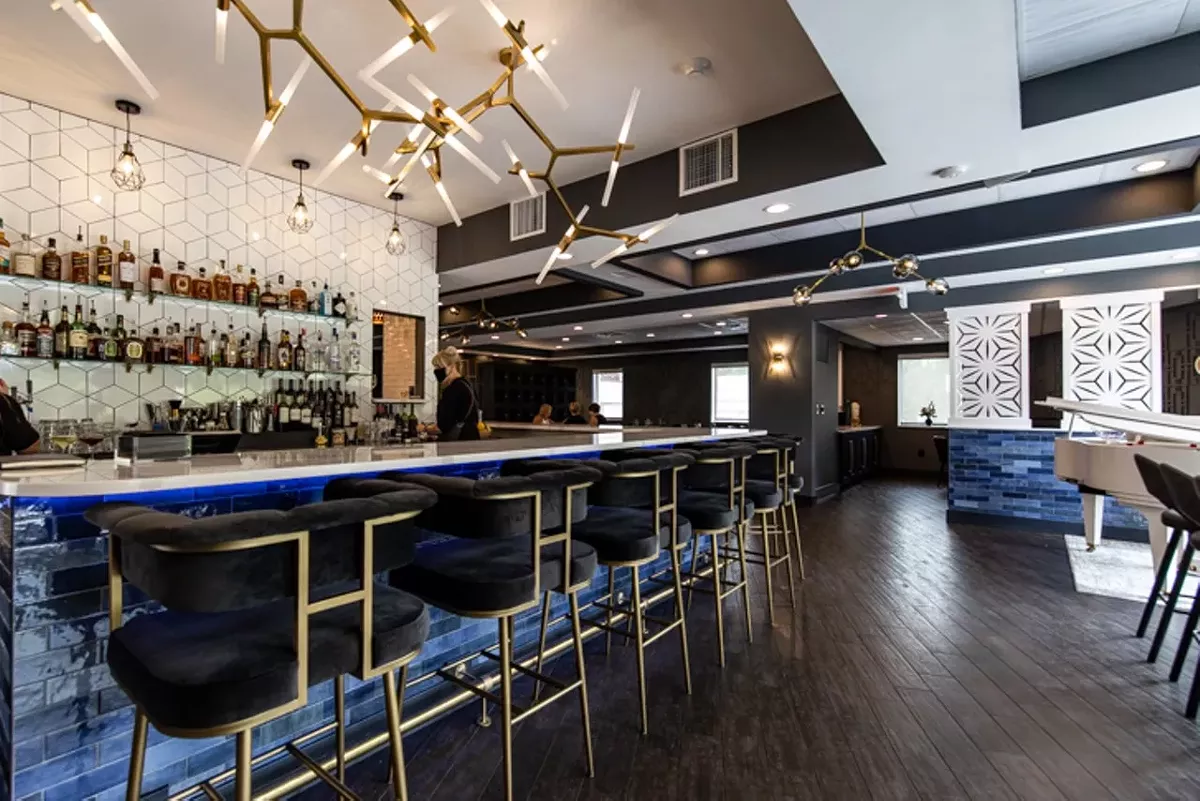 Cincinnati Chefs and Restaurateurs Reflect on Year of Dining Out, Looking Forward to 2022 | Food and drink characteristics | Cincinnati
The second year of the pandemic has brought some easing in the challenges that Cincinnati restaurants faced in 2020. But 2021 has placed a few more obstacles in the way of recovery from the first hard shocks of COVID-19.
Overall, however, after speaking with several restaurateurs, chefs and chefs / owners, I felt a sense of cautious optimism – not from everyone, of course. But despite the lingering issues facing the restaurant industry, the positivity of these people is encouraging.
"Restaurant owners are a rambling bunch," says Dan Wright, owner of Abigail Street, Senator, Pontiac and Holiday Spirits / Forty Thieves.
Unlike 2020, there have been no statewide restaurant closings this year. After COVID vaccines became widely available this spring, it turned out that customers have returned – at least in my opinion – with many of the restaurants I have spoken with, seeing encouraging revenue growth. In December, and despite clear signs of another potential COVID surge, many places appeared to be approaching guest levels before the pandemic.
While this is not true in every corner of town, our restaurants seem to be in take-back mode for the most part. When I tried to book a table in popular places in the city center and across the Rhine – Sotto, Pepp & Dolores and Boca, for example – I had to leave for several weeks to find anything between 6 p.m. and 8:30 p.m. Chef Jose Salazar says his restaurants (Mita's, Salazar and Goose & Elder) are operating at full capacity. Frank Eversole, owner of Ivory House in Westwood, paints an equally rosy picture of community support and full parties at his steak and seafood restaurant.
The aforementioned Wright agrees, saying, "Things are improving a lot from last year." He will soon be opening an expanded and somewhat reinvented version of his Rhine tapas restaurant, Abigail Street, which I think has long been one of the best places to eat in Cincinnati. Wright says he is excited about the expansion and is also excited about the success he has had at the Senate Blue Ash location in Summit Park (he closed the Senate flagship on the Rhine earlier this year to make room for the expansion of Abigail Street).
That doesn't mean the restaurant crisis is over. Perhaps the biggest problem now is the one we all feel: rising costs. Restaurants face shortages and delays in sourcing supplies and ingredients, as well as surprising inflation for everything from meats and premium spirits to seafood and produce. , which has done a lot of harm to many companies. Salazar is among several owners who say that although customers fill his tables and he has few vacancies at his three restaurants, inflated food costs have hit hard.
"We are racking our brains and are at full capacity, but not making a profit," he says.
This calculation also affected other establishments. Branch co-owner Matt Distel said of its three restaurants (Branch in Walnut Hills and The Littlefield and Second Place in Northside), the upscale branch had such issues. While Northside businesses are tucked away in a residential neighborhood and have quickly recovered, Branch is more of a destination restaurant.
East Walnut Hills "is not in the middle of the OTR," Distel notes. The takeover for Branch required changing days and hours of service month by month, figuring out how to match staffing levels to customer demand, and fine-tuning menu offerings to meet price increases and shortages. Branch made a brilliant move by hiring chef Alessandro Urbisci a few months ago; his refreshed menu and solid flair, especially with pasta, should line up on Madison Road.
In Westwood, Ivory House continues its successful run after being named Best New Restaurant of 2020 by CityBeat readers. Eversole and his partner, Rick Pouliot, are redeveloping a former funeral home near Ivory House into two new restaurants in the neighborhood's burgeoning entertainment district – a clear indication that they expect good times to come.
"We've had a fantastic year," Eversole said of Ivory House's performance since it opened in July 2020. He and Pouliot have also been stung by inflation, but have so far avoided significant price hikes. menu prices.
The task of hiring, training and retaining kitchen and other staff has become easier since the start of the year, report several local restaurateurs. Salazar says he couldn't open the patio tables at his eponymous OTR restaurant last summer because he didn't have enough waiters.
With the cold weather and most alfresco dining stopped for the season, this is no longer a problem. However, up to a third of his team are new hires two months or less.
"We are fortunate to have many employees who have been with us for a long time, but we also have a much higher turnover than before the pandemic," said Salazar.
Wright says the labor shortage continues to plague its restaurants, but there are bright spots. "We've been pretty well staffed throughout the year (and) over the past 10 months we've chosen to focus more on training our staff," he says.
Maintaining a reliable team of staff while protecting the health of all during the pandemic has been a crucial goal for many restaurant owners in Cincinnati. Several are crediting Congressional-authorized Paycheck Protection Program (P3) loans in 2020 and again in 2021, which were designed to help small businesses keep their employees on the job even when incomes have slowed.
"That's why we're here," says Mary Kroner, co-owner of Ruth's Parkside Café in Northside. She and her partner David Tape are allocating this loan – along with smaller grants from the city, county and state – to keep the business going.
No one knows how harsh the winter will be as we endure another COVID variant, but restaurateurs are reminding customers to be patient when they venture out to their favorite places to eat. Staff members face many of the same worries we all have about how to live our lives and conduct our businesses amid so much uncertainty. These dining rooms will not look like 2019 as we move into 2022. Menu prices could increase and service disruptions will occur.
"But if something is wrong, please let us know," Salazar said.
Tape of Ruth's Parkside expects another harsh winter with fewer customers ready to dine. "I hope that next spring will be the spring I had hoped for in 21," he adds.
Amen to that.