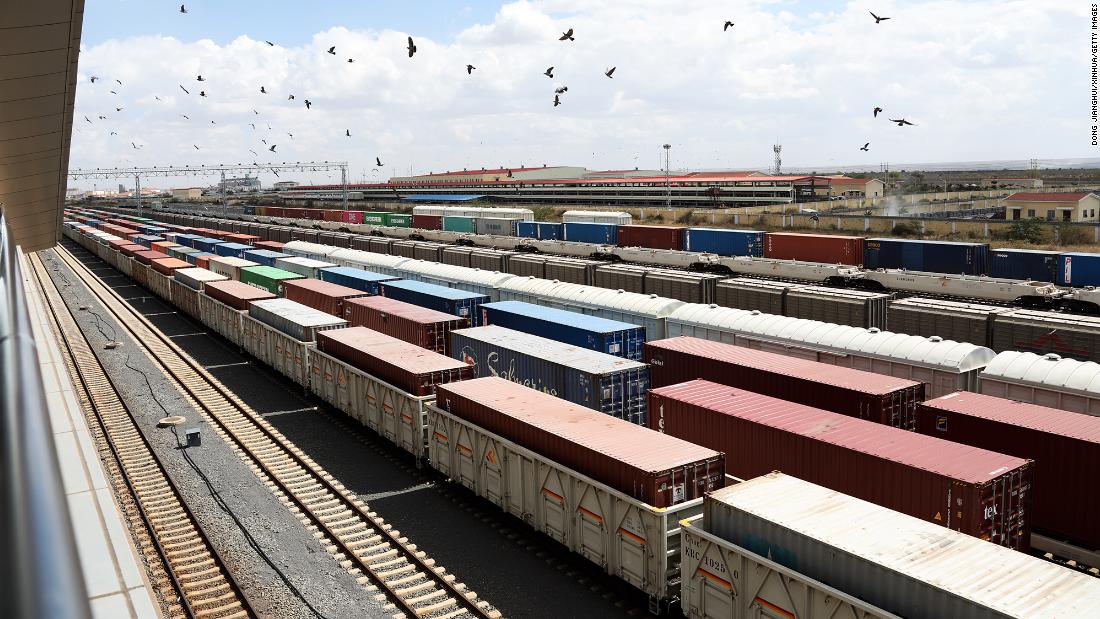 Kenyan minister says businesses must test African Continental Free Trade Area
More than a year later, governments are now moving to make trade easier by removing tariffs on thousands of products across Africa.
Kenya, Africa's sixth-largest economy, hopes the deal will cement the country's position as a regional trade hub and trading hub. Speaking to CNN Business last month At Expo 2020 Dubai, Betty Maina, Kenya's Minister for Industrialization, Trade and Enterprise Development, said involving the private sector in the trade deal can help the country achieve this goal. The following interview has been edited for clarity and length.
The AfCFTA was implemented on January 1, 2021. How has it gone so far?
Main : The making of the AfCFTA is a journey. Sellers must identify buyers, and once they have identified buyers, they must also establish how they will receive payments. And you must also be able to deliver the goods. Africa's infrastructure challenges mean it's tough.
It is easy for Kenya to trade with Uganda and Rwanda because we have road links, but to get goods from Kenya to Nigeria we have to use the sea because we have no road. Corn [the AfCFTA] shows that there are structures in place to start doing business in Africa as we finalize the modalities.
You talk about infrastructure—it's a big area where there's still a lot to be done. What are countries doing to ensure buyers and sellers have the right ecosystems?
Main : Instruments of access to the market, the abolition of tariffs is the first policy. The second policy — which we have all worked on in East Africa — relates to the harmonization of standards. The third policy in the framework concerns trade: facilitation and customs clearance are also essential to ensure the passage of our goods.
What we need now is greater involvement of the private sector to identify partners in each of the other countries. Because once they have identified partners, we will establish if there are any gaps in the policy framework. The African market is huge. It is important that we strive to remove all barriers, not just tariffs.
As Minister of Trade and Industry, what are you doing to make Kenya a regional hub?
Main : Kenya's interest is constant in all integration projects. We see them as an opportunity to challenge our companies to become more globally competitive so that they can enter these markets. But it is also important that we enter these markets with goods that do not yet exist. to exist. This gave us the opportunity to progress in the industrialization course towards the production of capital goods, towards the production of pharmaceutical products. We produce textiles and garments, but there are other sophisticated industries we can fit into.
You said that the private sector will play a very important role in creating this system that will facilitate trade. What are you doing to ensure that the private sector can develop in other countries?
Main : We talk very regularly with the private sector. We have a good idea of ​​the capacity of our private sector and we are working to facilitate their entry into these different markets. But the government is not a producer, the government is not in business. It is important to talk to the private sector when attracting new investment, to ensure that they can become partners.
Are you happy with Kenya's trade figures from 2021?
Main : We could do better. We could always do better. Within the government, we aim to increase our exports by 25% per year. We haven't reached that number yet. So that clearly shows that there is a lot of work to be done to increase our commercial figures.