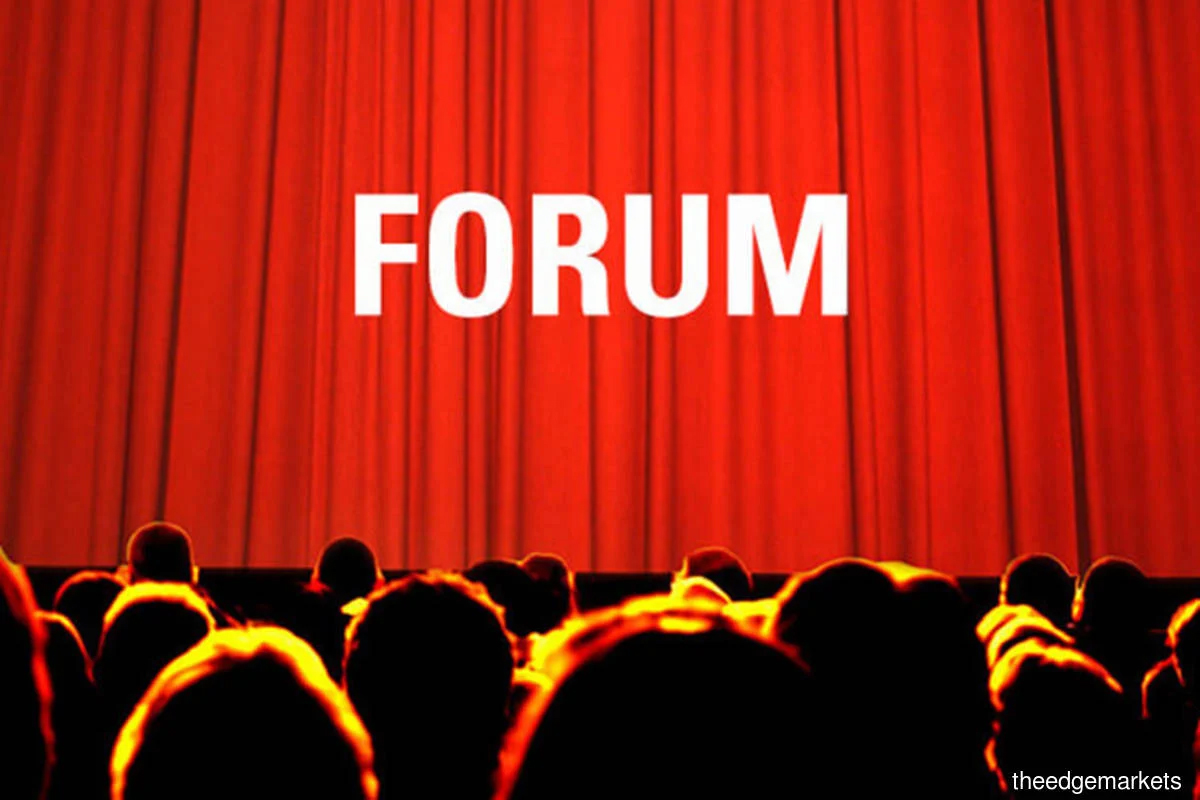 My Say: Lessons from Sri Lanka on Food Security Management
Sri Lanka's economic crisis had been brewing for some time before the recent social unrest broke out. The writing was on the wall, but it was either misunderstood or underestimated. Either way, the impact has been devastating and can take years to undo. Moreover, the situation has worsened, going from an economic crisis to a humanitarian crisis.
The anatomy of an economic collapse and social disaster is made up of these elements: shortages of food, fuel and medicine, a collapsing currency and long power cuts, as poverty deepens and the inflation is soaring at a record pace. The price of rice has increased by 93%, chicken and lentils by 55% and gasoline by 50%.
This tragedy is a good lesson for Malaysia. Some of the structural symptoms experienced by Sri Lanka bear an uncanny resemblance to those of that country. So, unless they are resolved, Malaysia could follow a similar path.
These are the main takeaways for Malaysia. First, food security operates in a dynamic system that includes highly interconnected elements operating in a feedback loop. Elements include politics, trade, economic policy, natural resources, climate change, governance and external factors.
The UN has encapsulated this web of interactions in the concept of "food systems" which, it warns, are prone to collapse. This has been proven in Sri Lanka due to the country's high debt ratio (110% of GDP) and very low foreign exchange reserves ($2.3 billion, a reduction of 70%), making food imports and unaffordable fuel. Rising commodity prices have aggravated the situation. The correlation between these elements and food security is largely underestimated.
The impact of external factors is equally damaging, causing a cascading effect. This was particularly seen during the pandemic, which caused supply chain disruptions and the drying up of revenue from the tourism sector, which accounted for around 10% of the country's GDP. Additionally, the pandemic has disrupted remittances from foreign workers to their families.
The Russian-Ukrainian conflict has added to the suffering, leading to soaring oil and gas prices, and therefore transport and energy costs for consumers and manufacturers. Due to these factors, the real income of consumers has decreased significantly.
Second, economic mismanagement by the Sri Lankan government has accentuated the slow growth of the overall economy, including food production. The Asian Development Bank had warned the country for its two deficits – budget and current account – i.e. the country's national expenditure exceeded its national income and its production of tradable goods and services was insufficient. to pay for imports. The twin deficits limited the scope of the budget to cope with the negative impact of the pandemic and the low level of foreign exchange reserves.
In addition, it is said that Sri Lanka did not seek assistance from the International Monetary Fund earlier, which could have prevented the crisis from spreading to its current magnitude. Infrastructure megaprojects built on borrowing from China not only drained scarce domestic resources, but also led to a currency crisis and long-term indebtedness to China (which accounted for 10% of Sri Lanka's external debt). Lanka). Malaysia is also indebted to China to the tune of RM44 billion.
Third, abrupt political changes shock any ecosystem. The worst threats to Sri Lanka's food security have been its government's overnight policy shift to organic farming and a total ban on imports of fossil fuel-based fertilizers and agrochemicals. This hasty policy change caused a significant drop in their staple food – rice – by 14% due to a drop in average yield from 3.38 tonnes per hectare to 2.92 tonnes per hectare. This reduction has pushed the country to import from India, Bangladesh and Myanmar, resulting in abnormally high transport costs, ironically higher than the cost of importing fertilizers and chemicals. The high cost of food safety outweighs the good intention of promoting organic farming.
Fourth, this hasty decision-making reveals the Sri Lankan government's misjudgment of the importance of evidence-based policy decisions. Local experiences show that the impact of organic fertilizers on soil fertility takes time to manifest and varies according to geophysical conditions. Therefore, there is a need to engage with various stakeholders and conduct policy simulation studies on the impact of organic inputs on yield, farmer incomes and the country's rice supply. A number of policy scenarios need to be simulated to measure the impact on different food crops and industry players, including the public sector, and to estimate the gains and losses of such a policy.
Fifth, governance is at the heart of the crisis in Sri Lanka's economic institutions. The ruling political party in the country is dominated by the Rajapaksa dynasty led by President Gotabaya Rajapaksa and backed by his younger brother and finance minister Basil Rajapaksa.
Malaysia's situation was even worse when the portfolios of Prime Minister and Minister of Finance were held by the same person. This was true both under the prime ministership of Tun Dr Mahathir Mohamad and Datuk Seri Najib Razak. The dual nomination gave rise to the world record for kleptocratic crimes at 1MDB, as well as other forms of corruption and leaks.
In Sri Lanka, an estimated 40 members of the president's family hold government positions outside the cabinet, involving the third and fourth generations of the Rajapaksa clan. It has been estimated that around 70% of government procurement results from corruption. The involvement of the Rajapaksa clan in these acts of corruption is difficult to rule out.
Lavish investments in megaprojects and leaks in development funds have left the agriculture and food sectors unchecked. This is particularly seen in agricultural institutions such as extension services, credit facilities, cooperatives, agricultural infrastructure, and agricultural technology adoption and innovations.
It is equally important to pay attention to the welfare and livelihoods of farmers, such as primary health care, education and childcare programmes. A similar observation applies to Malaysia, where 90% of padi farmers and smallholders belong to the B40 category (40% lower income group).
In short, Malaysia's economic scenario may not be as dire as Sri Lanka's. But some of the structural weaknesses, particularly in governance, are just as serious. From a systems thinking perspective, these poor macroeconomic factors and poor economic management partly explain the poor performance of our food sector. But what can go wrong will go wrong, according to Murphy's Law. However, the crisis in Sri Lanka shows us what to avoid to ensure a sustainable and resilient economy, and therefore food security, in the future.
---
Professor Datin Paduka Fatimah Mohamed Arshad is a researcher at the Laboratory for Agriculture and Food Policy Studies at Universiti Putra Malaysia