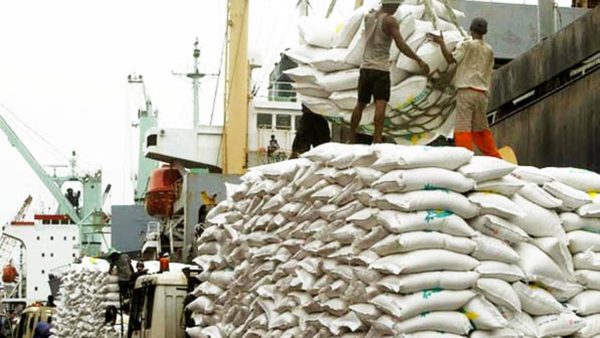 Nigeria and others to import $110 billion worth of food by 2025
Nigeria and other African countries are expected to import food worth $110 billion by 2025. This is according to the International Institute of Tropical Agriculture (IITA).
Its Director of Development and Delivery, Dr. Alfred Dixon, who spoke in Abuja at the signing of a Memorandum of Understanding between IITA and the Nigeria Agribusiness Group (NABG), said the essence of the collaboration is to develop agricultural technology in the countryside.
Dr Dixon said Africa has so far imported $35 billion worth of food, warning that if nothing is done about it, by 2025 the continent will be importing $110 billion worth of food per year. year. The crisis between Russia and Ukraine would threaten the import and availability not only of wheat but also of soybeans, fertilizers, potash and phosphate in the country.
Annual request
Nigeria's annual wheat demand is about six million metric tons, with the country importing 11% from both countries. He also said that between 40 and 50 percent of the soy consumed in the country also comes from the two countries, including fertilizers, potash and phosphate. Professor Sanni said the current crisis and global recession have already caused a shortage of basic commodities, which will lead to high prices and food insecurity.
He said: "The current crisis in the world, be it COVID-19, the Ukraine / Russia crises and the global recession, has already caused the scarcity of commodities, it has its knock-on effect on prices. that affect food security, so it's a question of how to supplement local production at some of the deficits.
"For example, we take about 11% of the wheat from Russia and Ukraine together as a nation and our annual demand for wheat is about six million. Today, the CBN (Central Bank of Nigeria) in supported about 800,000. For soybeans, more than 40-50% comes from Ukraine and Russia, including fertilizers, potash and phosphate, so the main thing is how to conclude the production? years, IITA has developed modern technology and practices that we can scale, so to interact with Nigeria Agribusiness Group is to be able to work together and create synergies of actions, strategies to grow and achieve millions of smallholder farmers, so the modalities will be to ensure that the private sector takes charge of the interventions.